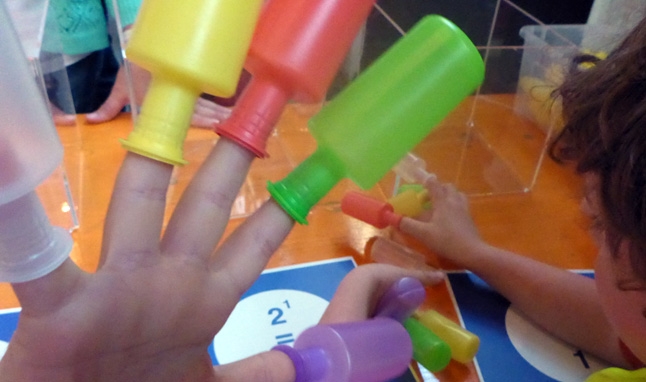 The Creative Re-Use Centre
What is a Creative Re-Use Centre? The idea behind it is that wastes are resources: the Centre collects, provides and distributes scrap materials of industrial production (paper, cardboard, ceramic, paints, cord, leather, rubber, wood, and so on) to reinvent their use and meaning for an educational and creative purpose.
The approach is the exploration and study of scrap materials, products with defects and worthless objects, with both technical and fascinated attitude, to find out new creative paths and start processes of individual and social growth.
Along with the approach, the respect of the environment and the reduction of waste are supported as high values as well.
The Centre activities are suitable for infant-toddler play schools and nursery, elementary, middle, and secondary schools, as well as to educational and cultural associations, senior citizens´ centers, sheltered workshops for the disabled, recreation centers, and so on.
With this project MusBaPa proposes as promoter of good education practices of non formal learining and development of a children´s culture, on issues identified as priorities for school by the Municipality of Padua: sustainability, conscious use of resources, active participation, care of our own city.